About Concept 2 Rowing Machines
Concept 2 is a brand which is well recognized for its quality fitness equipment. Their indoor rowers are probably one of the best available equipment anywhere, which also explains for their worldwide popularity. If you are looking for a good quality indoor rower, you just cannot miss a concept 2 machine.
Now they have many good models to choose from. We will be reviewing some of the best ones
Concept 2 Model D with PM5
This is one of the most popular models offered by the company. With this, you get a very good movement and an effective workout. This is an easy to set up machine which is compact in size and has a good design.
Its well-designed handles, adjustable foot rests along with a flywheel design ensures that you get a good smooth movements and no extra noise. The Concept 2 model D also features a 14'seat height with a smooth sliding motion without any jerks. All this also mean that you can enjoy a machine which is easy and efficient for home use.
If you are short on space, you can also store it neatly. It is easy to move with its wheels so you can just move it out of your room if you need that extra space. The rower combines the exercises for back and legs for a full body workout.
You can also adjust the resistance of the flywheel according to your workout goals. So anyone can use the machine irrespective of their fitness levels.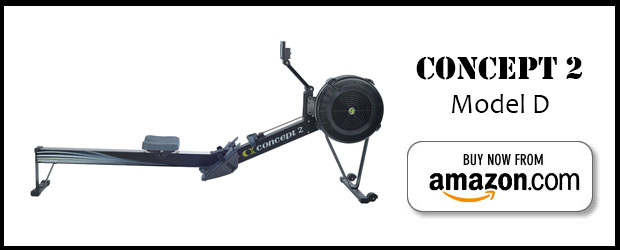 Get The Best Price On Concept 2 Model D Here
Here are some of the specifications for the rower
Made in the USA
Includes PM5 Performance Monitor**
Flywheel design for smooth feel, minimal noise
Spiral Damper with adjustable 1-10 settings
Ergonomic handle promotes natural arm and hand position.
14" Seat moves smoothly on aluminum rail / stainless steel track
Adjustable monitor arm and simple two-part separation for compact storage
Flex foot footrests adjust for quick and easy sizing
Easy assembly with tools and illustrated instructions included
Caster wheels for mobility
Color: Black with matte finish (also available in Grey)
Display and conectivity –
The Performance Monitor 5 gives you all your essential parameters in a nice display. You can track data like speed, distance, pace, calories burned etc. A backlit display turns on automatically when you start your workout which makes it user friendly and easy to read. You can also connect your USB drive for your performance data transfers. You can also make use of its Bluetooth connectivity with other heart rate monitors.
This can be very useful when you are working out as this helps you to track your performance and improve on it. This is how you know about your progress.
Here is another popular model by concept
Concept 2 Model E
Model E is a very similar machine and this is also a very popular model from the company. The main difference is the frame height which is 20 inches. A higher frame is much easier for people who have problem with their knees and joints.
So if you have problem in getting up or down from the machine then this is a better choice for you.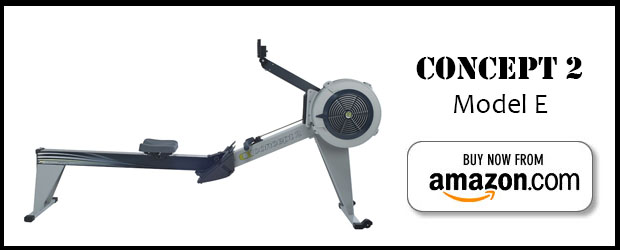 Get The Best Price On Concept 2 Model E Here
Here is a video which explains the differences.